Get to Know the 2020 Hyundai Santa Fe Near Monroe NC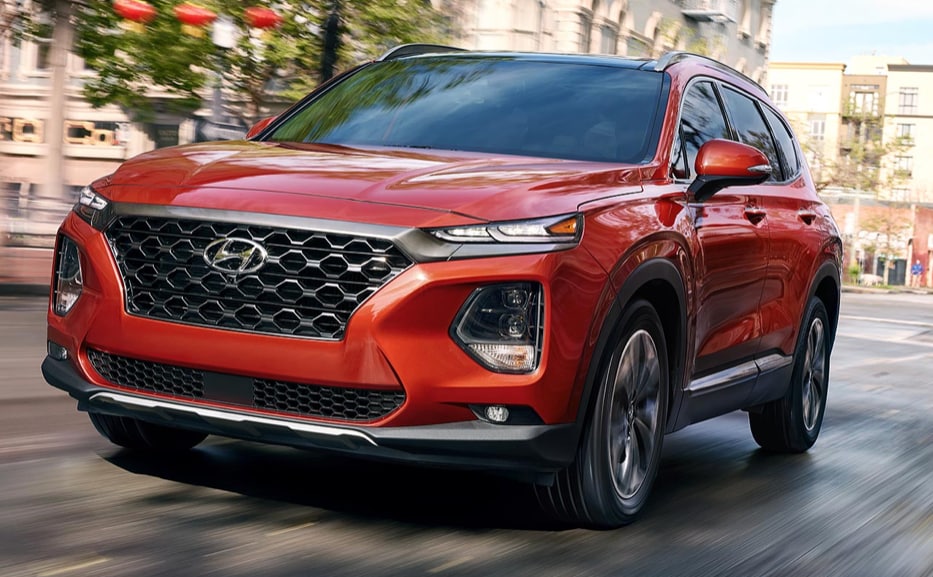 Keffer Hyundai - Get to Know the 2020 Hyundai Santa Fe Near Monroe NC
The 2020 Hyundai Santa Fe offers so much more than just beautiful seating for 5 people. Its unusually powerful powertrain - for its size - easily makes it sprint past the 2020 Toyota RAV4 in a side-by-side comparison. That's not the only thing that the Santa Fe gets ahead on, though. We'll focus just on the interior in this brief rundown to show you how very luxurious the new Santa Fe can be when properly equipped.
The highest trim of 2020 Santa Fe is the Limited 2.0T, a model that ramps up the power as much as it ramps up the luxury. Its bold 9-inch touchscreen infotainment system, heads-up display, and premium leather seating creates the perfect home for you and your family on the road. You'll never lack for entertainment as you travel the world in your new Santa Fe.
Your option for a panoramic sunroof also gives you a touch of the great outdoors while you're in the cozy Santa Fe. Its home-like interior has always been famous around the world, but the 2020 model got even more decked out luxury than previous models, and it's more than enough to make it more luxurious than the RAV4. The RAV4 focuses more on off-road capability instead of outright power and interior luxury, so Toyota really dropped the ball this year on its RAV4 interior.
That left room for the Santa Fe to race ahead in their rivalry. With leather-seating surfaces and a genuinely well-thought out and plus interior, you'll feel like you're soft and warm all the time while riding in the Santa Fe. Your family has a spacious interior, and then there will always be room to stow your gear whether the second row seats are up or down.
The Santa Fe has always been one of the most affordable of all luxury SUVs, but this year Hyundai really outdid themselves to please all you families out there. It's small enough to be perfect for a single driver as well, or someone who just wants a little extra room for their friends to come along on fun adventures.
Our comparison of the Santa Fe to the RAV4 should show you just how advanced the new Santa Fe is. Given that the RAV4 is one of the nicest vehicles in its class this year, the fact that the Santa Fe soundly defeats it in comparisons is a good sign that the Santa Fe is here to stay for many generations to come.
Request more information on the 2020 Hyundai Santa Fe