Get to Know the 2020 Hyundai Elantra Near Fort Mill SC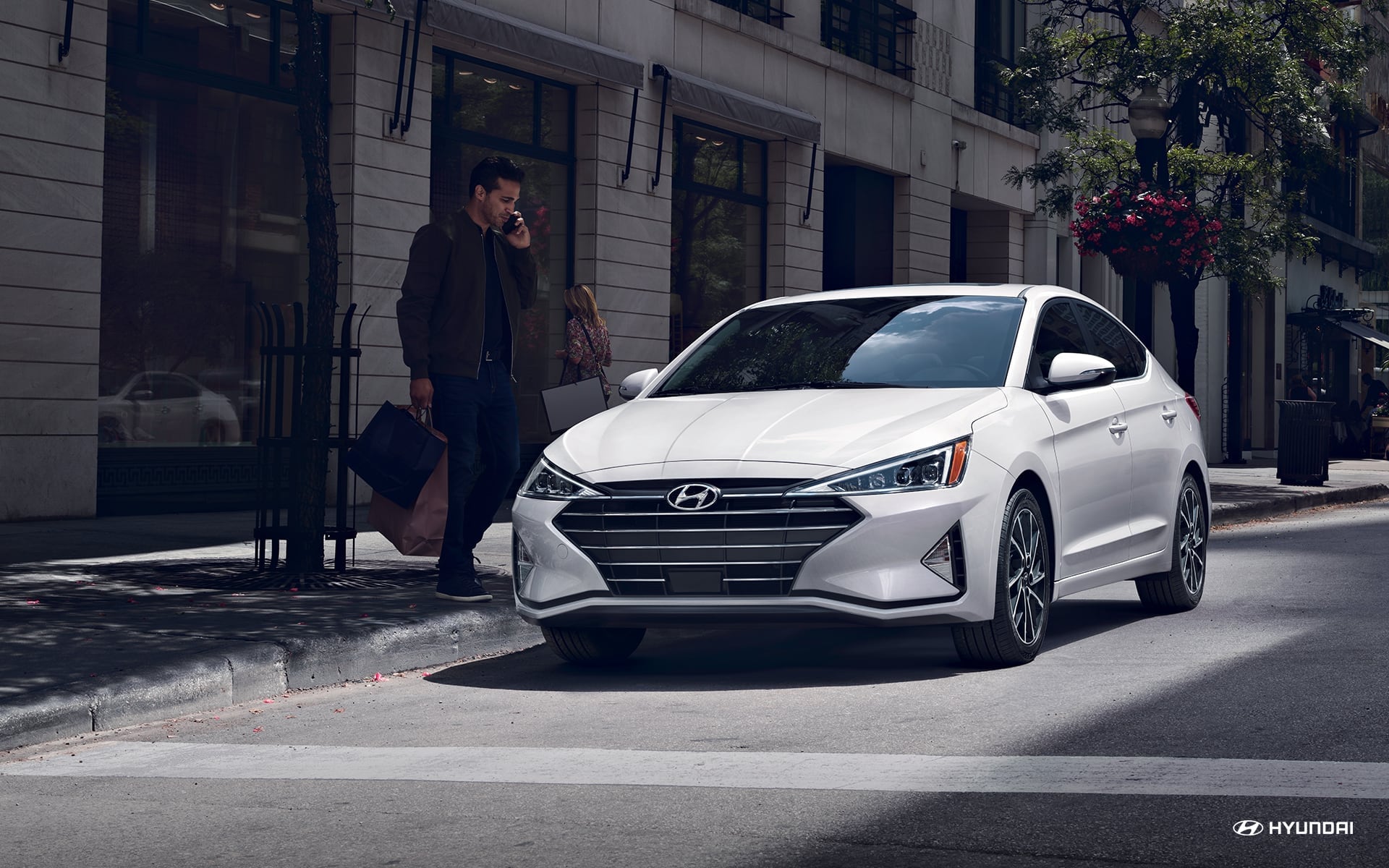 Keffer Hyundai - Get to Know the 2020 Hyundai Elantra Near Fort Mill SC
The 2020 Hyundai Elantra is one of Hyundai's greatest sources of pride this year. It features a truly memorable design unlike anything you've seen on the Elantra in the past, and it's getting a much more sophisticated, grown up attitude. You'll find the new Elantra is packed with features that you won't even find available on the new Corolla. That's a disappointing fact for the eternally popular Corolla.
So what is it that pushes the new Elantra to new heights while leaving the Corolla down in the depths? Perhaps it's the standard safety features that you get with Hyundai SmartSense. Or maybe it's the fact that the new Elantra really wears its new more sculpted look well and makes the Corolla look dull by comparison. Whatever the cause of this renewed sense of energy from the Elantra, we're thrilled to see it arrive here at Keffer Hyundai.
This year's Elantra is packed with surprising features around each and every corner. There's proximity key with push button start on higher trims, and a host of features like a power sunroof and 8-inch touchscreen infotainment system that lively things up in the interior. Leather-trimmed options are especially beautiful this year. You can't have a modern Hyundai vehicle without your everyday technology completely empowering you within an interior.
Hyundai doesn't let its customers down, and you'll see that in a comparison between the new Elantra and Corolla. We've given you details of both vehicles, but we do want to make it clear that the new Elantra is a steady victor over the Corolla in almost every category. There will be the lone category where the Corolla does something right, but it just isn't the vehicle most people expected to see this year.
Instead, the new Elantra is the vehicle the Corolla should have been. It's serving Matthews, Charlotte and Fort Mill, with three major advantages over the Corolla, including its safety features and high quality technology. Above all, it offers a more steady and controlled sense of power than the Corolla, a vehicle that is powerful but not very controlled. When you have a rush of power from your engine, you want it to be contained and precise, not just "there." The Elantra gives you that delightfully controlled sense of power that sedan owners demand these days.
Keffer Hyundai invites you to read about the new Elantra as it compared to the 2020 Toyota Corolla. We believe you'll see a distinct difference in the two vehicles, and Hyundai is the automaker that's coming out on top in nearly every category this year. It's a surprise win for the Hyundai, and we're proud to sell it right here at Keffer.
Request more information on the 2020 Hyundai Elantra