View Inventory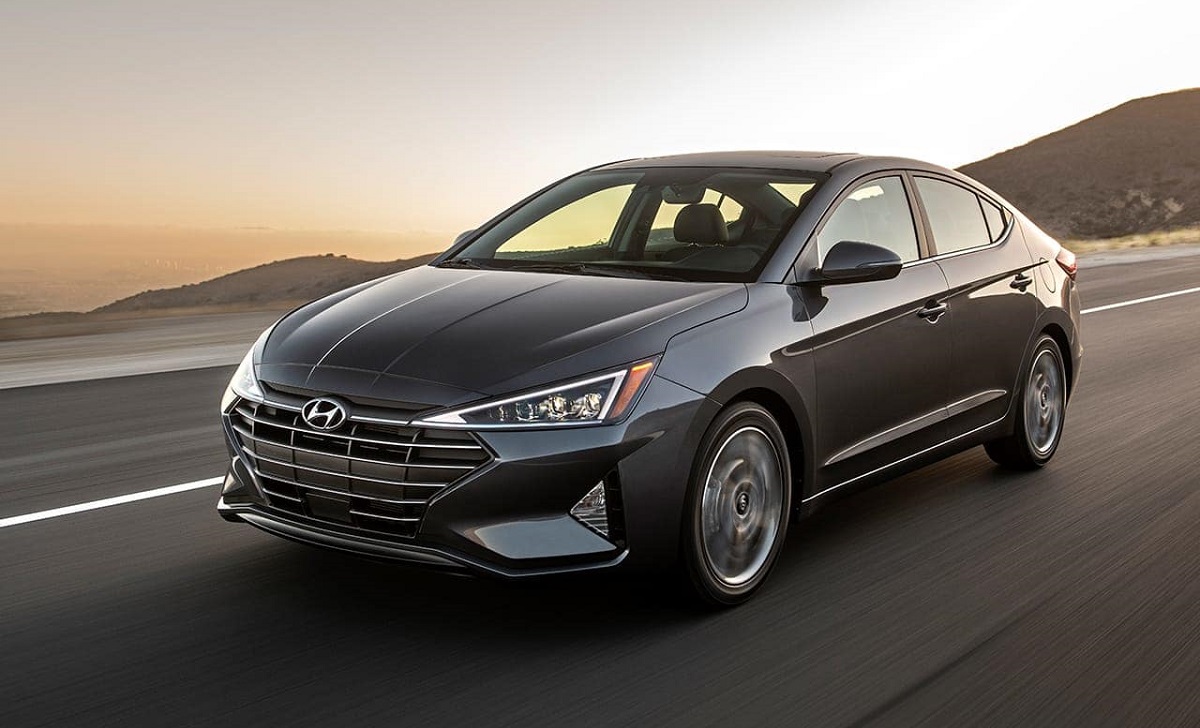 Vehicle Overview
The Elantra is one of the most popular vehicles in the Hyundai lineup and has become a fan favorite among many drivers. The 2019 Hyundai Elantra gets a huge update that includes noticeable changes to the sedan's appearance, technology, and some standard safety features for some trims. According to Hyundai, these changes are a redesign, but they're more like a refresh actually. The powertrains are practically untouched, but if there's one thing that's extremely distinct about the new Elantra these days, it's the revamped exterior, which looks nothing like the 2018 Hyundai Elantra. 2019 Elantra available at Keffer Hyundai,  proudly serving Charlotte Matthews North Carolina. For those who have been waiting for the new model year, you can now buy the 2019 Elantra at Keffer Hyundai, serving Charlotte Matthews North Carolina. Let's take a look at the differences between the 2019 Hyundai Elantra vs 2018 Hyundai Elantra.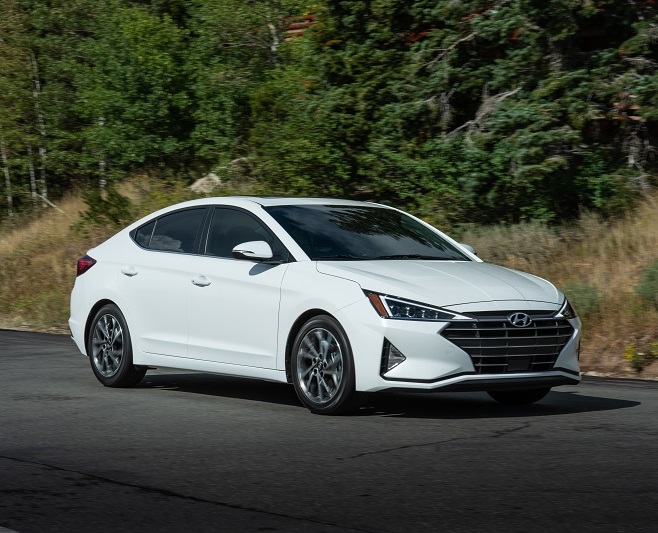 Exterior - 2019 Hyundai Elantra
As mentioned, the 2019 Hyundai Elantra now has a new look with new features and additions. Hyundai gave the compact sedan new headlights, taillights, rear fascia, trunk, grille, front fascia, front fenders, and a new hood. New 16- and 17-inch wheels are available, and for the Eco trim level, you get to have the 15-inch alloy. Lower body elements and new front and rear bumpers completely changed the look of the Elantra. The front grille retains its hexagonal shape, but it's sort of squished a bit by the huge foglight housings, making the new nose a bit aggressive. To create definition, there are some distinct creases on the hood. The Sport and Limited trims feature LED headlights and taillights, but the rest of the models all have the standard projector bulbs, which are changed up as well.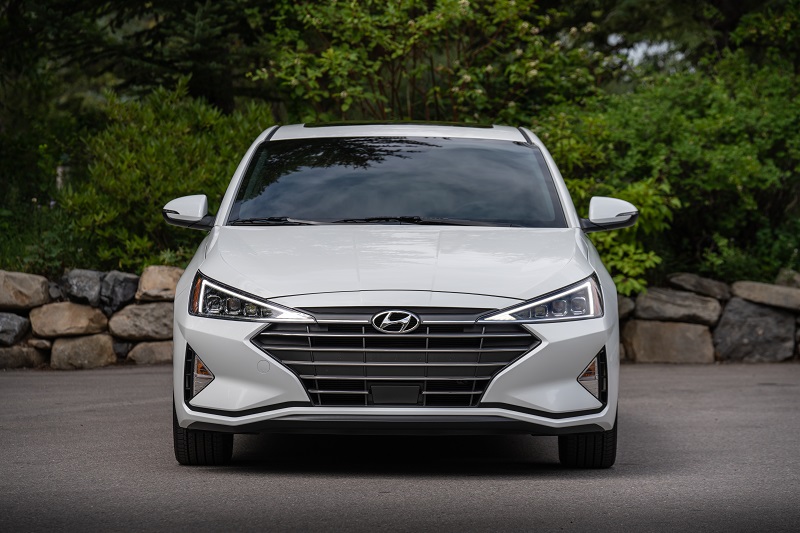 Interior - 2019 Hyundai Elantra
A new addition to the Elantra's interior is the 8-inch touchscreen display with Hyundai's very own multimedia system integrated with navigation. According to the automaker, the navigation system now has a bird's eye view that offers traffic information via HD radio, and you won't need a subscription for that. The center stack also went through a makeover. It now has new air vents and climate controls, and a convenient storage tray in which you can access the wireless charging pad from in the Limited trim. For the SE trim, a 5-inch display is standard, but all the others have a larger multimedia system compatible with Apple CarPlay and Android Auto.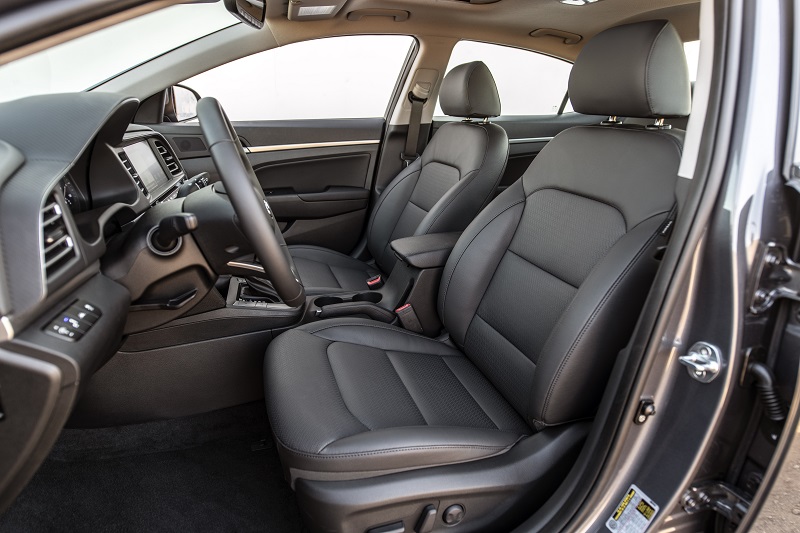 Mechanical - Hyundai Elantra specs in Matthews
There's hardly a difference between the 2019 Hyundai Elantra vs 2018 Hyundai Elantra when it comes to brakes or steering. The brakes are easy to modulate, with no excess squishiness. While they're not performance oriented brakes, they still feel good and are kind of predictable to use. As for the steering, the Elantra feels direct and naturally builds effort. It doesn't have road feedback, but the steering system is ell tuned for the most part.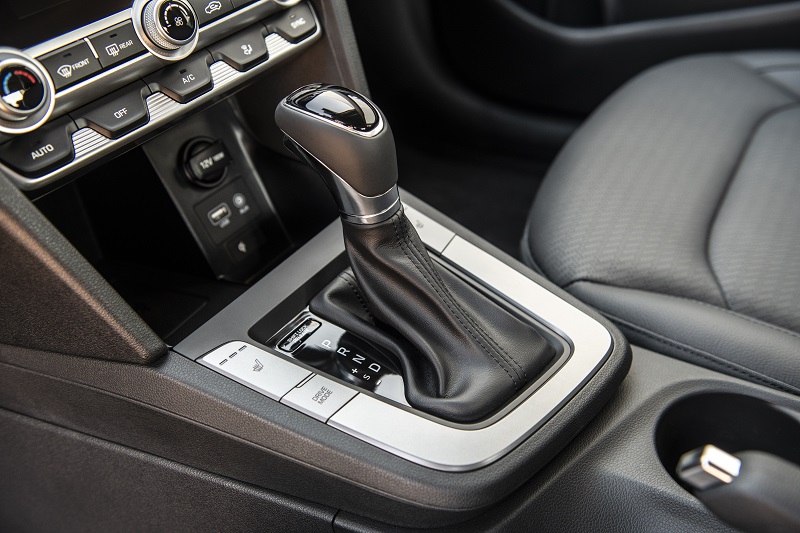 Powertrain - Hyundai Elantra specs in Matthews
The 2019 Hyundai Elantra retains the engine options of the 2018 Elantra. The Limited models, as well as the Value Edition, SE and SEL houses a 2.0-liter four-cylinder engine at 147 horsepower. SE models come with a six-speed automatic optional and six-speed manual standard, while other trim levels are only available in automatic. Meanwhile, the Eco trim has its own setup. It has a 1.4-liter four-cylinder engine at 128 horsepower, available in a seven-speed dual clutch automatic. The Eco gets a 35 mpg combined highway/city figure, beating other trim levels by up to 3 mpg.
Safety - 2019 Hyundai Elantra dealer
The 2018 Hyundai Elantra didn't come with additional standard safety features. Features like adaptive cruise control, lane keep assist and forward automatic braking were only available on Limited models, and you had to add them as options package. For 2019, Hyundai made these features standard down the trim levels. So from SEL moving up, you now get driver attention monitor, blind spot warnings, lane keep assist, and forward automatic emergency braking as standard features. However, only the Limited models have the forward pedestrian detection and adaptive cruise control. Limited models with Ultimate package also have Safe Exit Assist, which warns users exiting the car if another vehicle is approaching from behind.
Conclusion
There is a clear distinction when comparing the 2019 Hyundai Elantra vs 2018 Hyundai Elantra. Hyundai has definitely stepped up the compact sedan from rental fleet staple to an outstanding vehicle in its class. Its new look and added features make it a high-value choice for sedan fans.
The 2018 Hyundai Elantra is a good option, but the mint Elantra makes a more valuable choice. Visit Keffer Hyundai, proudly serving Charlotte Matthews North Carolina to take the 2019 Elantra for a test drive and for more information on the new model.